Google Merchant Centre has changed! It looks similar to the Google Ads interface now, and is a bit tidier than before. If you run multiple accounts or an MCC, the account selector is now a dropdown in the top nav.
On the left sidebar, you'll now see overview, products and growth. There's no real change on the overview page, but products now contains a hidden menu with diagnostics, all products (replacing list) and feeds. Under growth, you'll see some familiar opportunities and market insights.
Some features have been merged into the 'Tools' icon on the top right:
Business information
Delivery
Tax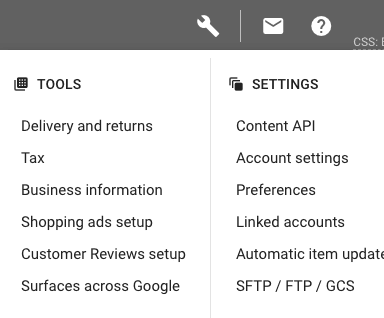 These changes all make sense to me – in my mind it's a little easier to use, but likely because I'm used to the latest Google Ads UI. I guess Google has taken what they've learned from the UX of Google Ads and made the changes based on that.